We have a busy few weeks ahead of us here in the department and the college. With this in mind, this week's blog post collates key information about upcoming events that staff and students might all be interested in!
Tuesday 18th February Employability Fair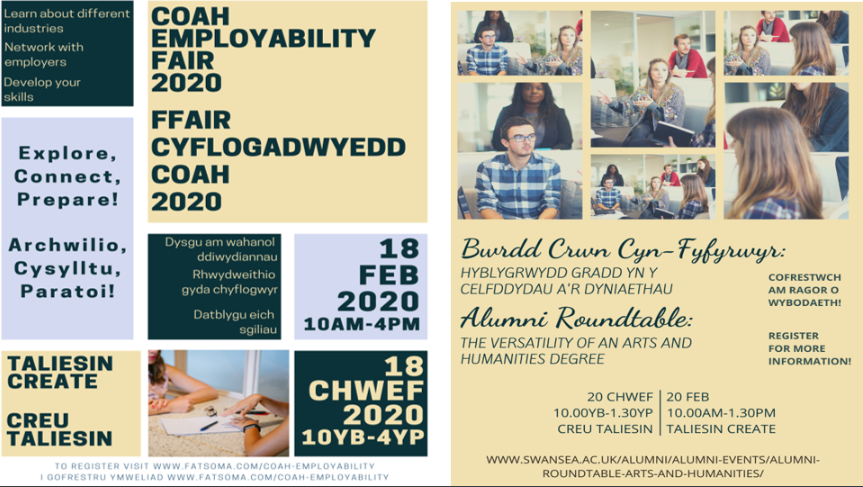 Wednesday 19th February, Taliesin Studio – 12-1, OLCAP Lunchtime talk: A Call to Arms: Discovering the Secrets of the Egypt Centre's Figures from Funerary Models. Speaker: Sam Powell. Chair: Jon Burroughs.

Sam Powell is currently in her final year of study for her MA in Egyptian Material Culture at Swansea University. She has previously completed an MA in Archaeology at UCL, and a Joint Honours BA in Egyptology and Ancient History, also at Swansea University. She is an Associate of the Chartered Institute of Archaeologists. Sam worked at English Heritage for several years creating and delivering training to heritage professionals. She is an active volunteer at the Egypt Centre, Swansea, and currently developing a new online catalogue for the museum.
Talk abstract: Funerary models make up an integral component of burial goods between the end of the Old Kingdom, the First Intermediate Period, and the beginning of the Middle Kingdom (Sixth to Twelfth Dynasty), and are thought to have been intended to magically provide sustenance for the deceased in the afterlife. Models tend to include boats, granaries, scenes of agricultural and production, and processions of offering bearers. One of the biggest difficulties when interpreting funerary models is a lack of provenance. The Egypt Centre has seventy objects identified as figures from funerary models, as well as over thirty detached limbs. None of these items, largely arriving at the museum as part of the Wellcome collection, have any information regarding their original provenance, or even their authenticity. This lecture provides an update on my ongoing MA thesis research through which I hope to reassign probable dating and geographical origins to these pieces through a critical analysis of the current methodologies relating to these models, to then apply the resulting classifications to unprovenanced artefacts. In addition, to conclude the session, the Egypt Centre have kindly agreed to allow a handling session of some of the figures that we will be discussing.
To find out more about our new research group OLCAP click here.
Tuesday 3rd March: Dissertation Symposium
Calling all students to this FREE event! The symposium will be held between 10am-4pm in the Taliesin Arts Centre on Singleton Campus and FREE PIZZA will be provided!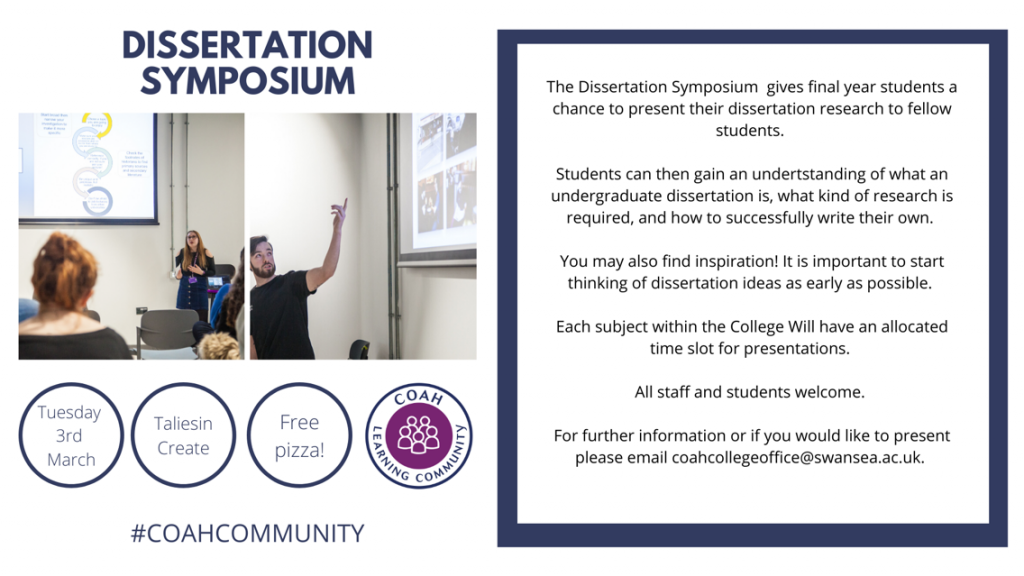 Thursday 12th March Departmental Social Event, Taliesin Studio, 4 pm.
Join us to watch, and sing along to!, Disney's Hercules…It's gonna be a rrrreeeaal slice!