Picturing Late Antiquity – by Mark Humphries
As someone who teaches modules on the period known as late antiquity (roughly 200-800 CE), one of the really interesting developments in recent decades has been the appearance of many more resources that make the period accessible to students. One that is particularly close to my heart is the Liverpool University Press series, Translated Texts for Historians (abbreviated as TTH), which has been publishing translations into English of late-antique sources since 1985. There are a number of reasons for this: one is that, when I was a student myself, volumes of the series were among the first things I read on the period. Another, perhaps more obvious, is that since 2000 I have been involved in editing the series, and have served, for about fifteen years, as one of its general editors alongside Professor Gillian Clark (Bristol University) and Dr Mary Whitby (Oxford University).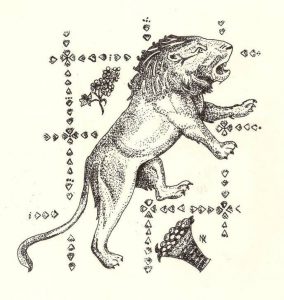 Over the period of my engagement with the series, watching it grow from a handful of volumes to nearly seventy (as well as seeing the establishment of additional series, including one that translates Byzantine sources) has shed interesting light on how the study of late antiquity itself has flourished and diversified. From a very early stage, the series has taken a very wide view of the world of late antiquity: it includes translations of texts not only from Latin and Greek, but also from languages as varied as Old Irish, Armenian, Syriac, and Arabic. Very few people are able to read all of these languages, so the series has become an important resource not just for students (its original intended audience) but also increasingly for scholars. The series is important, therefore, in enabling its readers in developing a very broad picture of the late-antique world, which stretches not only in terms of time from the Roman Empire to the early Middle Ages, but also in terms of space from the Atlantic shores of Ireland and Spain to Persian and early Islamic central Asia.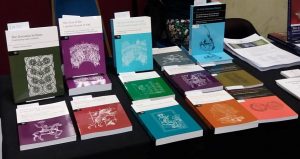 But there is another way in which the series has encouraged me to picture late antiquity in new ways. Since its establishment, the series has been celebrated for its publication format: each volume has a brightly coloured cover with a line drawing of an appropriate object (such as a mosaic, a coin, or a manuscript image). Among scholars in the United States, where the series has proved hugely popular, TTH is well-known, so Gillian Clark has been told, for its "candy-coloured covers" – and certainly at conferences a display of the series is pretty eye-catching. For reasons I cannot now completely remember, I started drawing some of the cover images in about 2000, and since have graduated to drawing pretty much all of them. This experience has led me to picture the diversity of the late antique world in other ways too, as I attempt to get to grips with objects as diverse as Persian coins, early medieval manuscripts, wall paintings, mosaic pavements, and even buildings. But it is also a reminder of one of the reasons why I got into scholarship and late antiquity in the first place: because it is interesting – and fun!