Student perspectives: reflections on the first term of uni – Jess Evans
This week's post has been written by Jess Evans, a first year student working towards a BA in Egyptology and Classical Civilisation. In it she reflects upon what drew her to embark upon her degree with the department, what her first term has been like so far, and her first encounters with the ancient world. Jess also shares her aspirations for the future.
This is my first year (and term!) studying at Swansea University and I've received a truly lovely welcome. The department is very friendly and all the lecturers have gone out of their way to make me and my fellow first-year students feel at home here in Swansea.
I chose to pursue my studies at the department partly because of their wide range of joint degrees. The idea of studying multiple subject areas was very appealing to me and there were so many different combinations to choose from! Swansea is also where I live, so I'm very lucky to have access to such a good university whilst staying close to home.
Linked to the university is the on-campus museum, the Egypt Centre, which for my joint BA Egyptology and Classical Civilisation degree is an invaluable resource. Although the museum is now open for students to visit, they also have an online collection which you can access at any time, so the objects are always available for study or simply to admire! Further on in my studies I'm hoping to volunteer there to gain some experience in museum and conservation work.

This term, the university has begun a combination of online and in-person teaching. I'm finding the blend works very well, as I don't have to travel onto campus every day but am still provided with the opportunity to visit the university and have some face-to-face lectures! Meeting with my classmates and lecturers in person has been wonderful and those lessons have been very interactive and engaging, with lots of discussion and group work. All the online lectures (and some in-person) are recorded, which is very helpful as you can always look back to check something or refresh your memory.
Before I came to Swansea I'd never really studied Egyptology before (as it's not the sort of thing offered at GCSE or A Level!) but it has fast become my favourite. The introductory module, Introduction to Ancient Egyptian History, Society and Culture (CLE120) takes you on a (roughly) chronological tour through Ancient Egypt, beginning with the Predynastic and continuing on through the different Dynasties and Intermediate Periods – I'm currently studying the Old Kingdom which is when King Khufu had the Great Pyramid at Giza constructed!
What I've found the most exciting in the module so far however, has been looking at the construction of the earliest pyramids. Learning about the step pyramid of King Djoser was fascinating and our lecturer, Christian (Dr Knoblauch), told us that we are even lucky enough to have some of the turquoise coloured ceramic wall decoration from the pyramid at the Egypt Centre! Christian has been brilliant and really made an effort to ensure every lecture is exciting and informative, and I've thoroughly enjoyed them so far. My academic mentor, Troy (Dr Sagrillo), has also been extremely helpful, especially in offering me guidance as to which career paths I might like to pursue after my degree.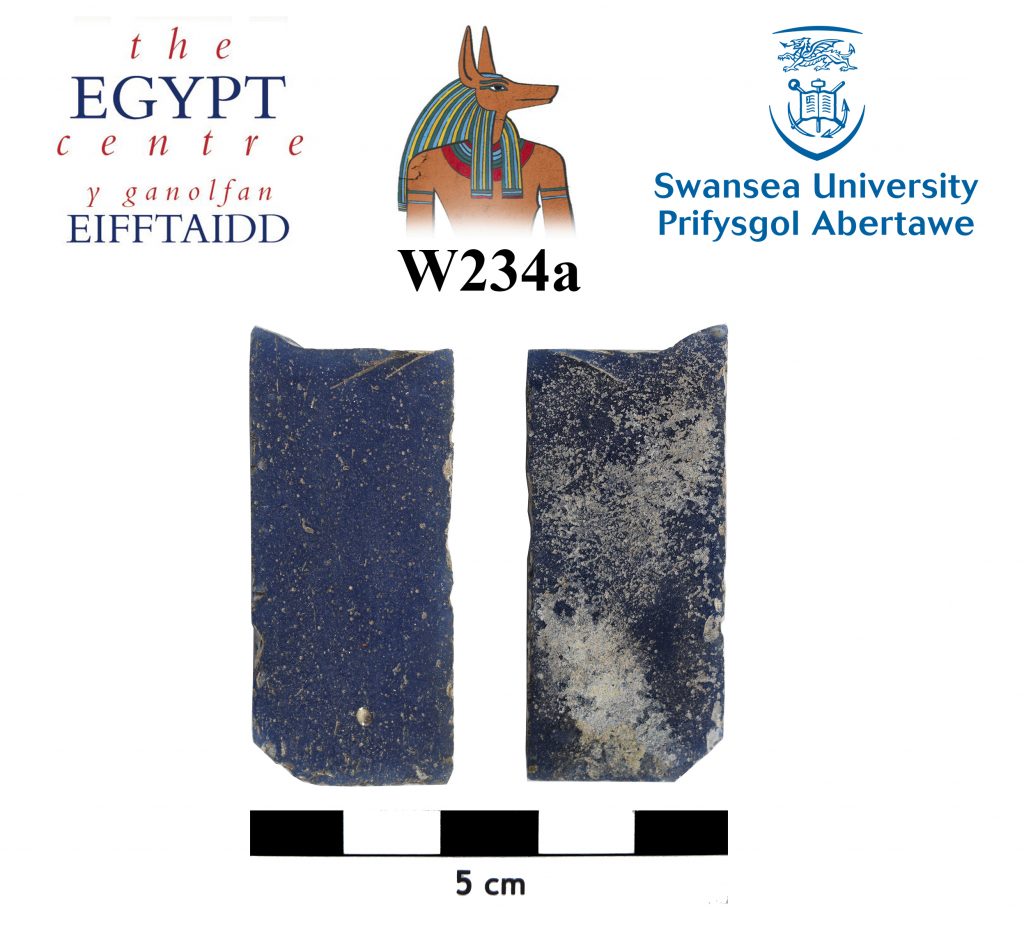 For anyone thinking of studying at the department, I'd really encourage you to have a look through their range of courses (there are many exciting ones to choose from!) and the different modules and methods of assessment. The department definitely has a wide variety of assessments, including some creative ones, so there's a mix of tasks to do, rather than just essay writing. I'm thoroughly enjoying my degree so far, so thank you to the department and all my lecturers for a wonderful start to my time at Swansea University!