Department social events: research shorts.
On Thursday 30th January we kick-started the term with a social event that showcased the research that our staff and PhD students have been pursuing recently. Papers of ten minutes from all three disciplines, Classics, Ancient History, and Egyptology were delivered and gave a snapshot of the type of dynamic research projects that we are involved in. Maria Pretzler, our social events co-ordinator, chaired the Q&As after each paper. Take a look at our picture gallery below to see our presenters in action!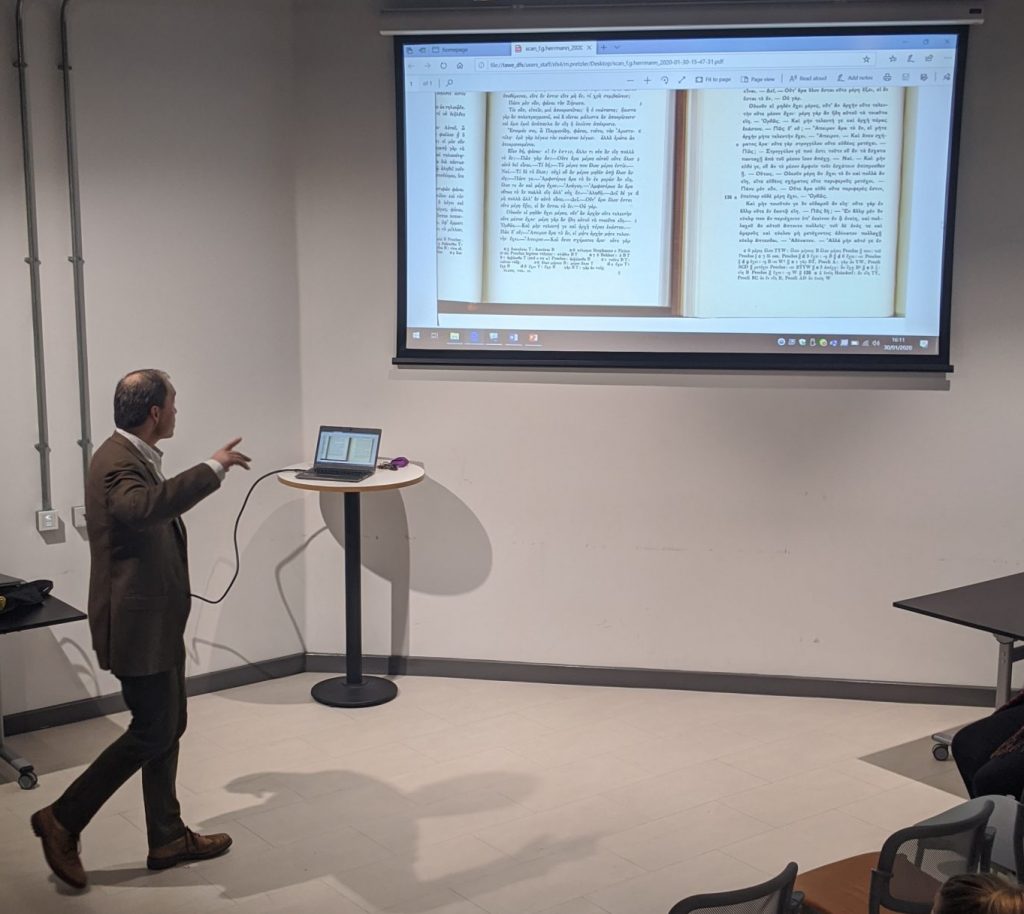 Fritz-Gregor Herrmann opened with an overview of his research working with manuscripts that record the works of Plato. In his paper 'Where Our Texts Come From?', he explained how editors work with manuscripts to decipher the how best to interpret the texts – particular when the handwriting of scribes is unclear!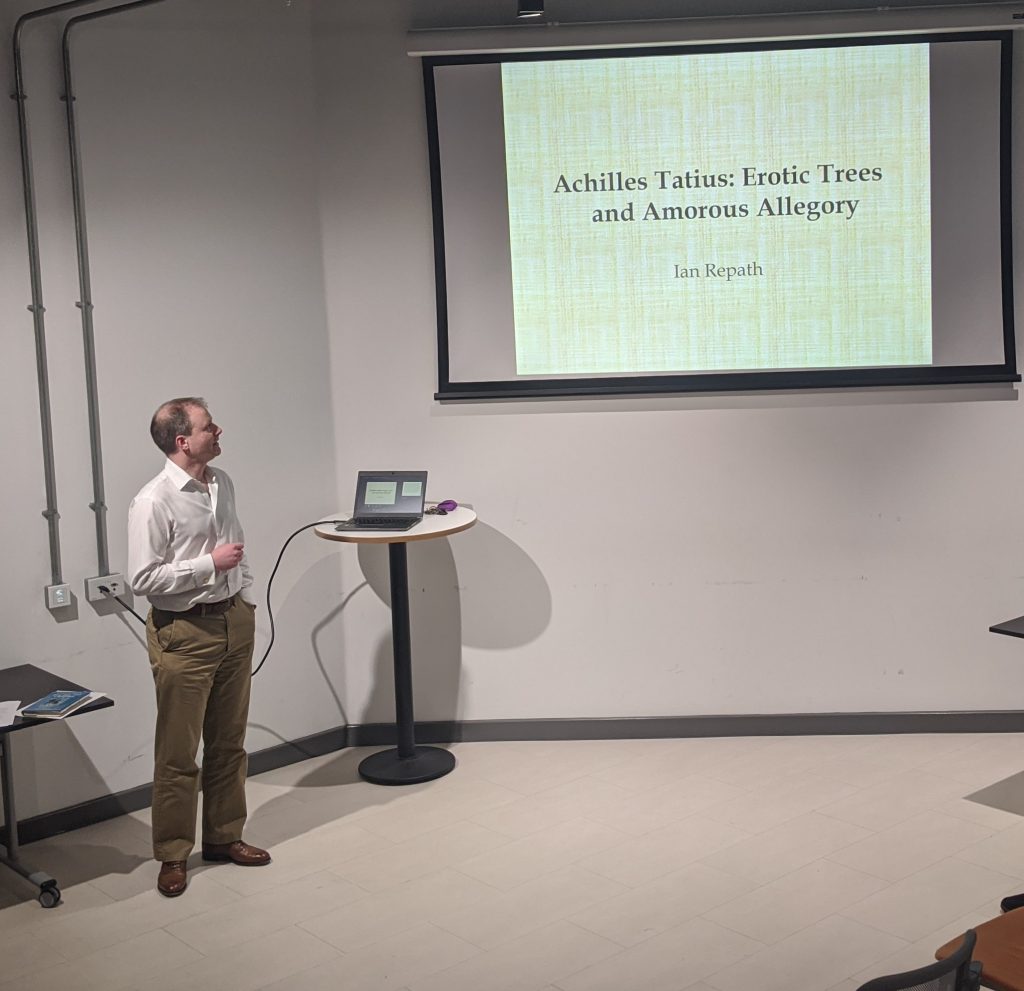 Ian Repath's paper 'Achilles Tatius: Erotic Trees and Amorous Allegory' focused on a passage from the work 'Leucippe and Cleitophon'. Though elements of the passage were ambiguous, it reflected the narrative of the novel as a whole as it alluded to the meeting, separation, and then reunification of the protagonists.
Jon Burroughs, a first year PhD student, presented an overview of his current research on metallurgy in ancient Egypt. In his paper, 'From Ore to Vessel', he discussed representations of metal vessels being made from the funerary sphere.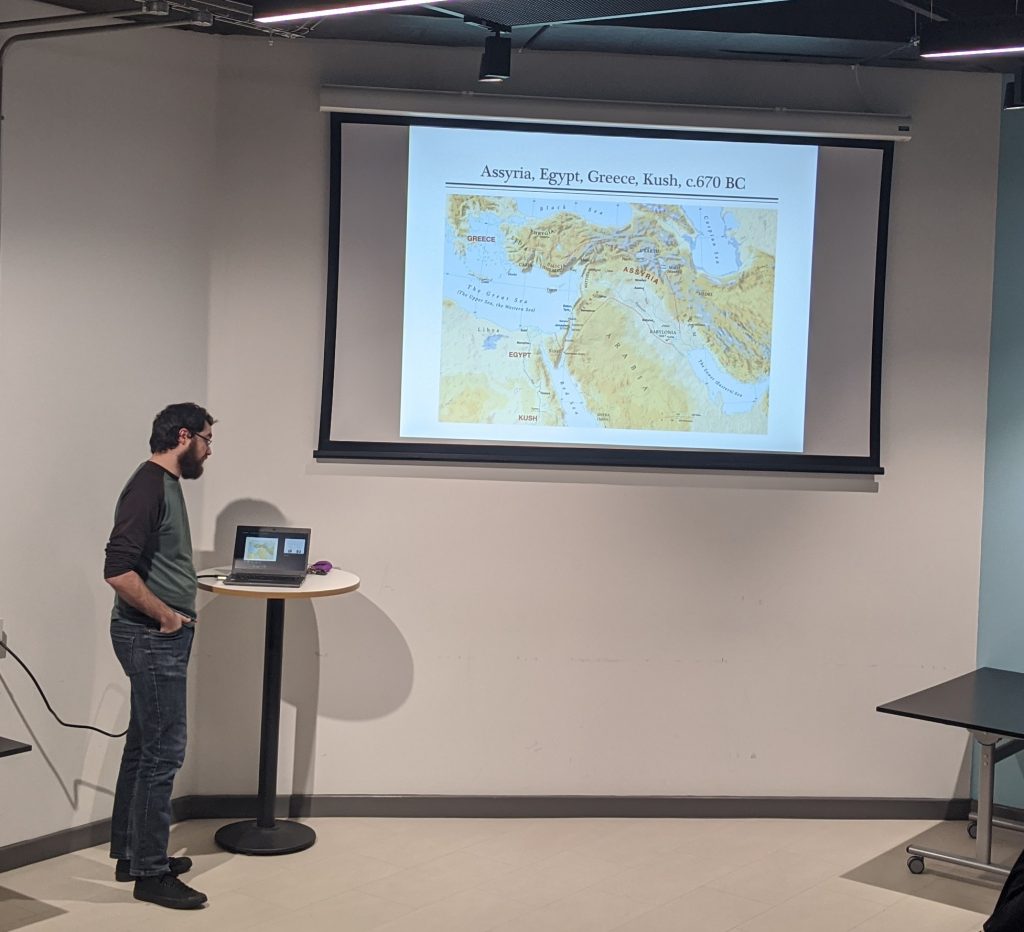 John Rogers, our second PhD student to speak, is also in his first year of study. His paper, 'How to become a king (and not start a war)', outlined his plans to investigate the ideology of kingship in the Eastern Mediterranean and Near East.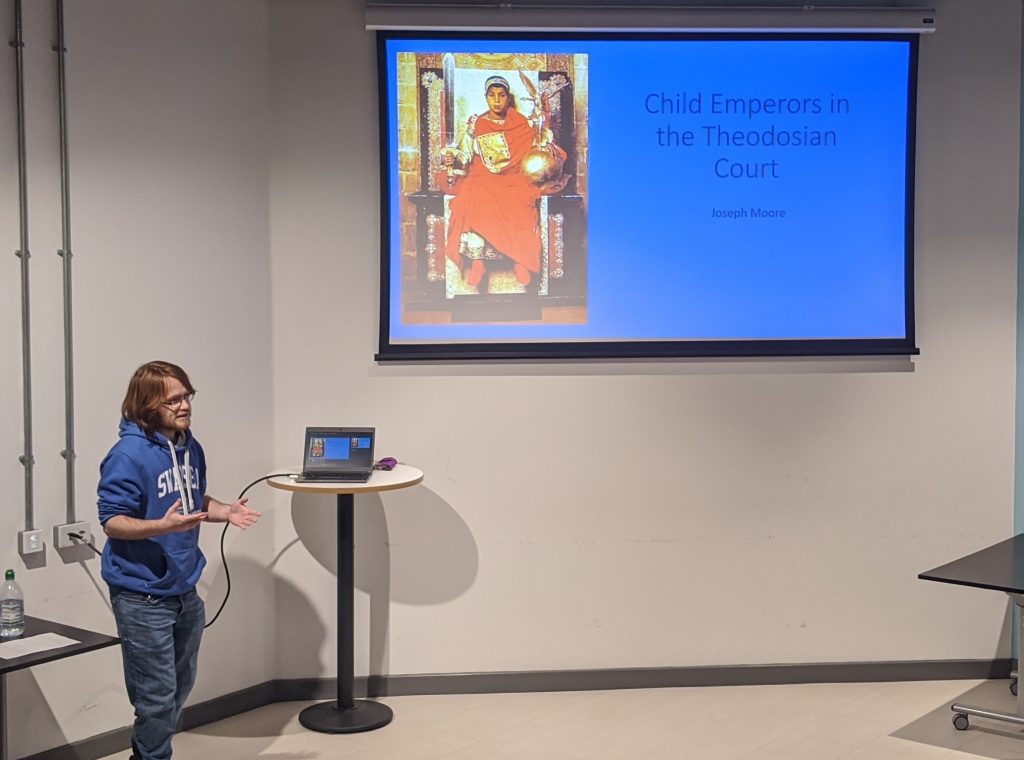 Joseph Moore, our final PhD student to speak, delivered a paper on Child Emperors in the Theodosian Court. In it, he discussed the role of child emperors in Late Antiquity and their representation in the ancient sources, mostly as full of folly and passive rulers – something that he plans to re-assess in his thesis.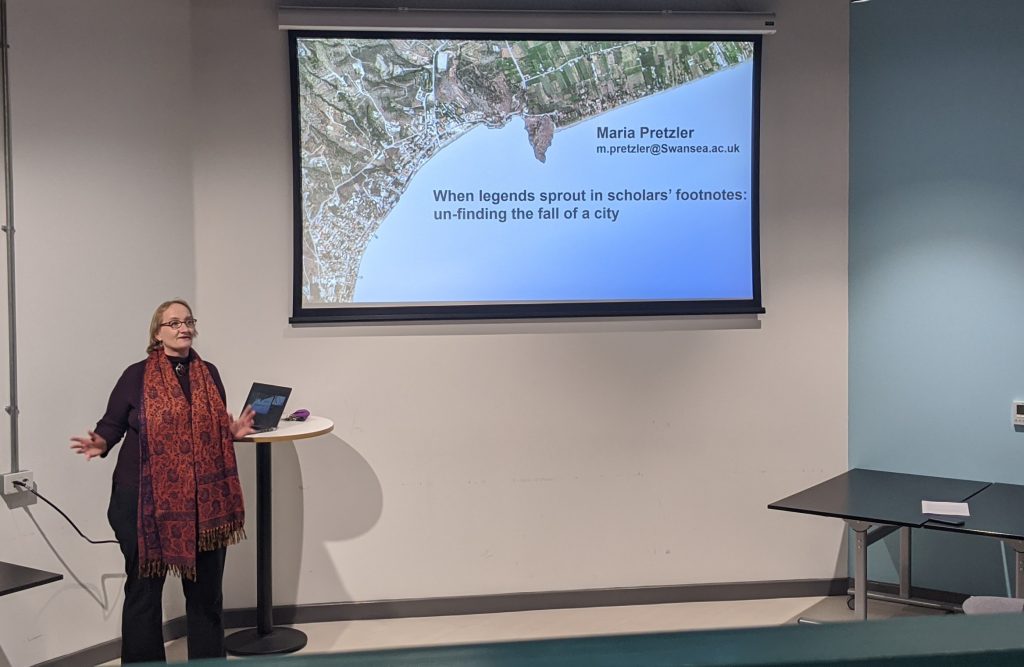 The event closed with a presentation from Maria Pretzler who warned of the dangers of not checking footnotes correctly! Her paper focused on the so-called fall of Asine, documented by Pausanias but not attested in the archaeological record. Despite this, the idea has gained traction in modern scholarship with all references leading back to Pausanias, 2.36.4-5 and 4.14.3.
There are two more social events scheduled for this term on 12th March and 7th May – we look forward to seeing as many of you there!