Mapping Landscapes and Monuments
Saturday 9th November, Singleton Park
On a sometimes wet and sometimes gorgeous autumnal Saturday, OLCAP ran its first Master's workshop aimed at level six (third year) and MA students. For our first event we went back to basics to practice mapping monuments. The main aim was to get students thinking about the types of skills that they might need to fulfil their career aspirations as well as to get them thinking critically about space, maps and the landscape.
Using Singleton Park as our base, and armed with wellies and rain coats, we spent the day measuring and recording parts of the Gorsedd stone circle that was built in 1925 and expanded for the 1964 Eisteddford. The "master" who kindly donated his expertise for the day was Alex Makovics, a GIS specialist, surveyor and archaeologist. Alex has worked all over the world surveying a range of environments from the deserts of Egypt and Sudan to the jungle of Laos and now with the GIS office for Keep Wales Tidy.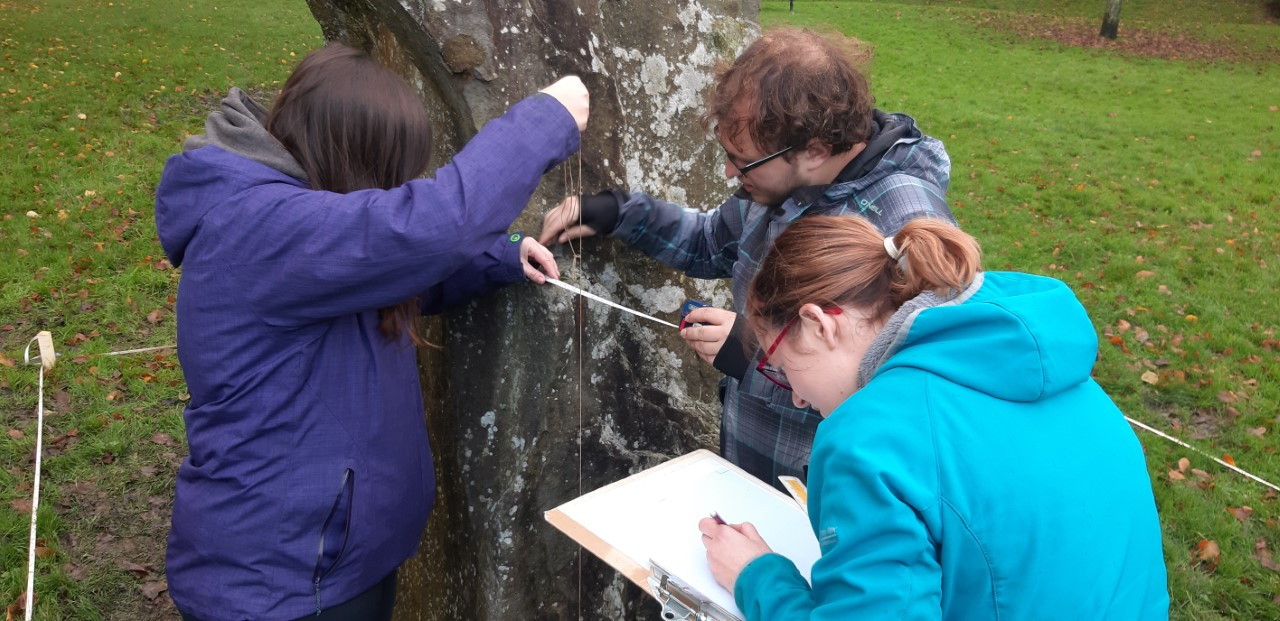 Our students, from History, Egyptology and Ancient History worked in two groups to measure, record and draw the key contours and features of the central "altar"  and one of the taller stones in the circle. We got to grips with drawing skills, using tape measures, string, plumb bobs, wooden stakes, and grid paper. Precision, patience, problem solving and teamwork were key!
Our students were also able to practice setting up and levelling an auto level to measure heights – easier said than done. Our main challenges were keeping dry, making sure that the grass did not interfere with measurements we needed to take on the ground, and trying not to get too distracted by the many dogs that wanted to join in! Over the space of four hours we were able to mark out grids on the ground, measure and fully record our "excavation" units.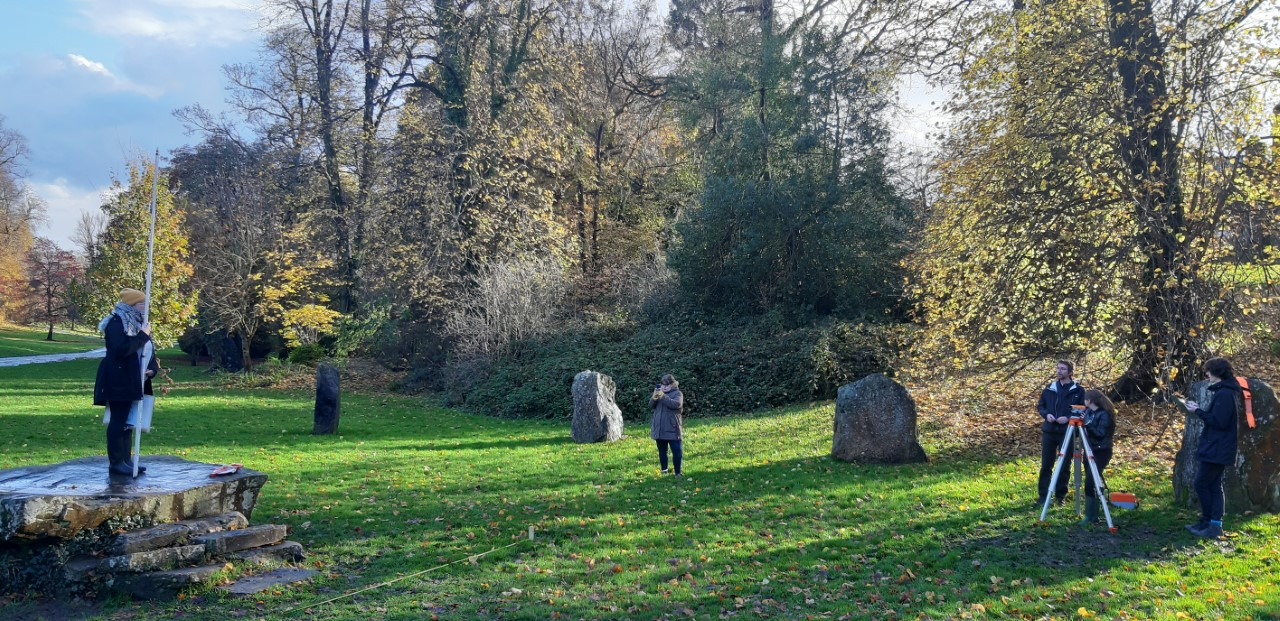 We rounded the workshop off with a short talk from Alex who shared with us some of his favourite maps. Highlights included data collated to visually represent the spread of cholera in 19th century London (the led to stemming the disease), the dramatic depletion of army recruits involved in the Napoleonic War (see the map below!), the density of hedge rows across Wales, and an intriguing example of map misuse that juxtaposed voting patterns with wild boar populations in modern day Poland. What a great way to get us thinking about how precise measurements of the minutiae can feed into the bigger picture!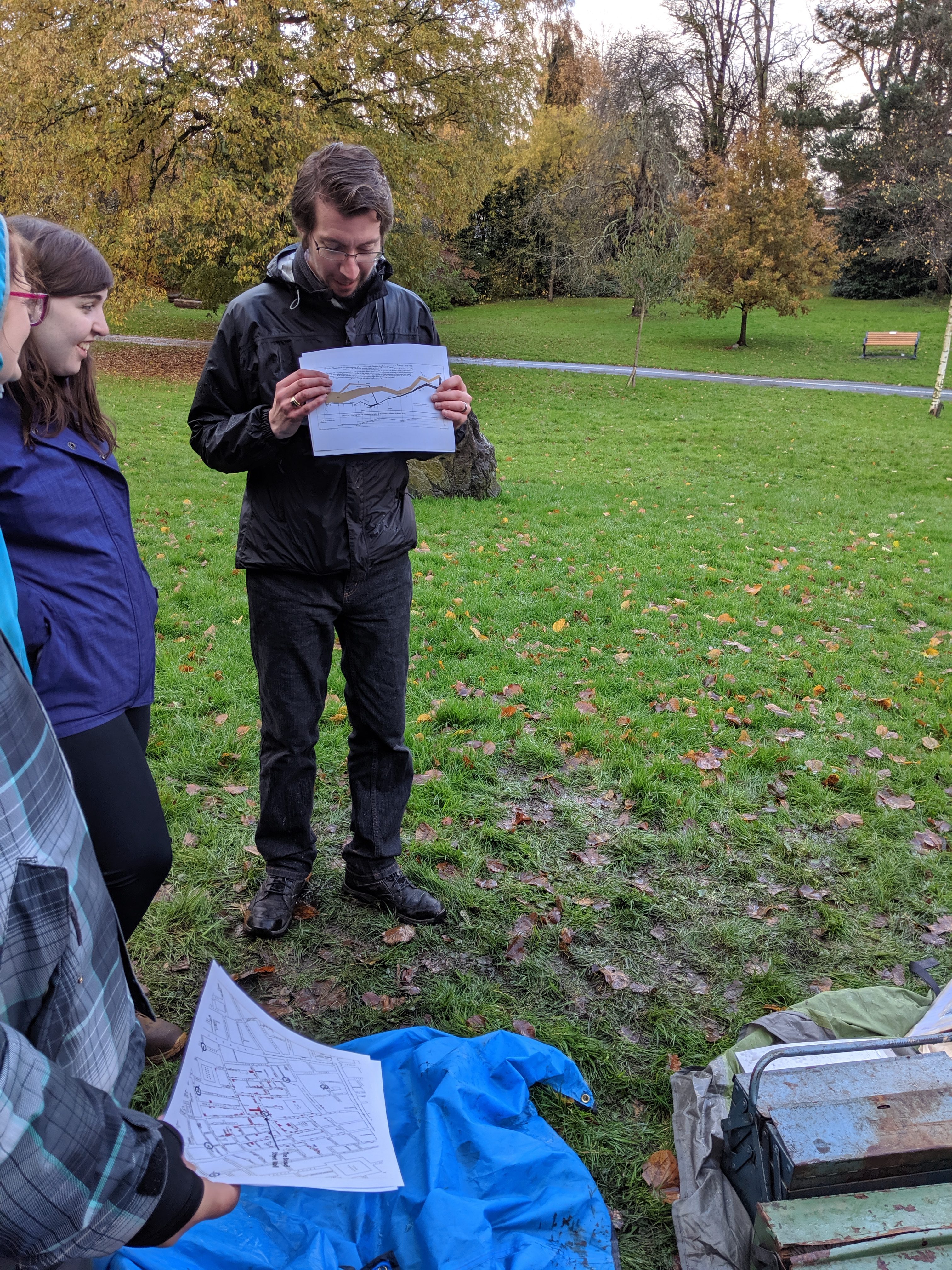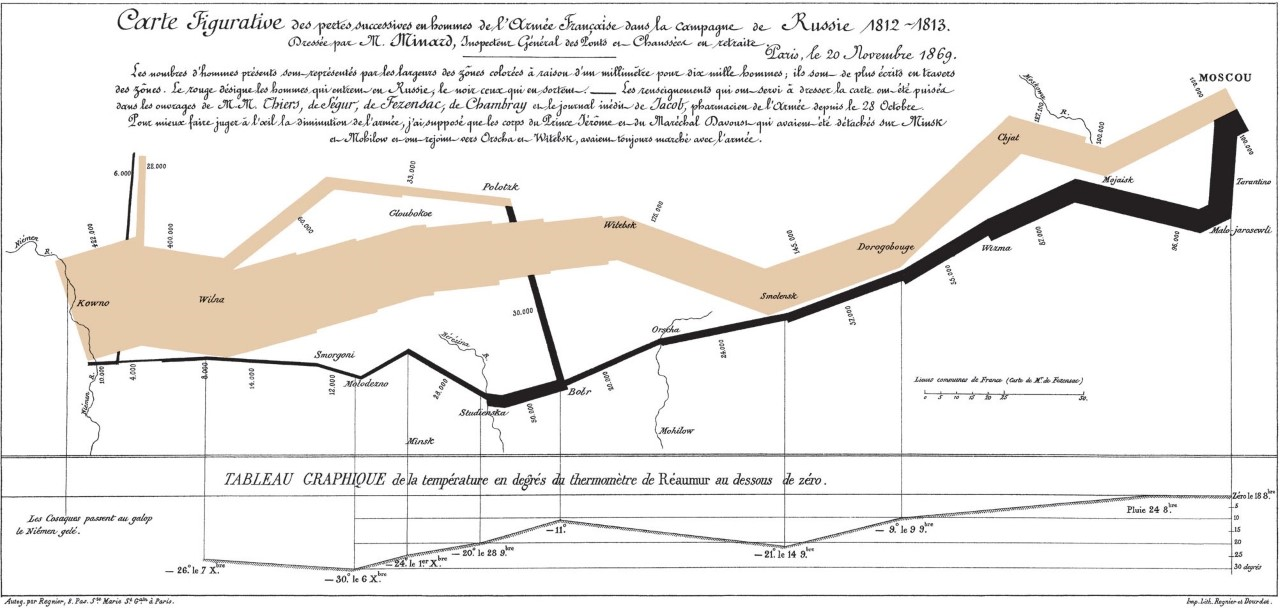 A huge thank you to Alex for joining us, to Alex Langlands (History, Swansea) for supporting the event by sharing equipment needed to undertake our surveys, and to our wonderful students for taking part!
We look forward to our next workshop next term that will focus on digital epigraphy. If you would like more information about it or to sign up please do not hesitate to get in touch with us via email: (ersin.hussein@swansea.ac.uk or christian.knobluach@swansea.ac.uk)
In the meantime, for more information about the affiliated projects mentioned in the post see the links below: