Why study Classics, Ancient History, or Egyptology at Swansea?

There are plenty reasons as to why you should study Classics, Ancient History, or Egyptology at Swansea University. To start with we are 3rd in the NSS for our teaching quality and have been for 3 years running. Not only have our staff won teaching awards, but our teaching is research-led, and we scored 97% course satisfaction on the last NSS. We offer subject-specific teaching, as well as museum, editorial and administrative work placements. As well as this our department annually organises trips to Greece or Italy! This provides an incredibly exciting opportunity for students not only to learn and further their education, but to travel and experience another country and its culture.
There is a wide variety of modules and degree schemes available at Swansea. Our Classical Civilisation course for example, offers the opportunity to study everything from Medieval Europe and Homer and the Conquests of Alexander the Great to Roman poetry. The vast spectrum of modules allows students to cover an ample range of topics in relation to the ancient world.
Graduates have gone on to jobs in the civil service, media, business, journalism, politics, heritage, teaching, advertising and marketing, just to name a few. Even if none of these are for you the transferable skills you acquire during your time at Swansea University such as critical analysis, investigation and assessment, can prepare you for a life in a number of different jobs and provide you with a wealth of opportunities.
To find out more about the Classics, Ancient History and Egyptology department at Swansea University and the courses we offer, follow the link below to our undergraduate course guide.
http://www.swansea.ac.uk/undergraduate/courses/artsandhumanities/classics-ancient-history-and-egyptology
What teaching expertise do you have?
All of our staff are excellent teachers. That we have come third in the National Study Survey for the past three years demonstrates the excellent student experience we offer.
A number of our staff have also received Excellence in Learning and Teaching awards:
Dr Fritz-Gregor Herrmann received his ELTA for the passion he had for his subject, using different styles of teaching to enable students to acquire an appreciation of Greco-Roman antiquity.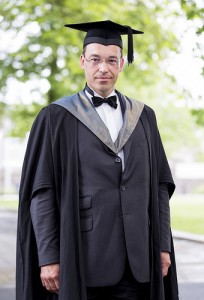 Dr Evelien Bracke received the SEA (Swansea Employability Award) for
her development of schools placements for History and Classics students – more than 160 students have taken part in our teaching project to date, and have taught more than 650 pupils. Evelien was also awarded the ELTA in 2013 for the student placements she set up.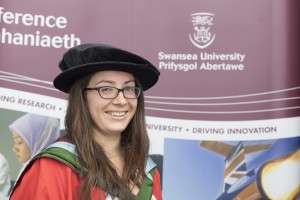 Dr Tracey Rihll received her ELTA after long specialising in the history of ancient science and technology. Recently she has been extending into the area of science and technology studies more generally. Dr Tracey Rihll continues to work on slavery, and the social, economic and political history of the Greek and Roman worlds.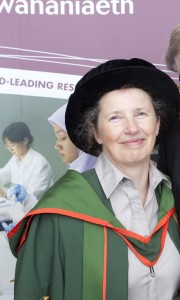 Emeritus Professor John Morgan was nominated for his ability to 'bring ancient literature alive in an engaging and humorous way'. He was cited as 'exceptional' with an ability to challenge and encourage students in such a way that they were able to grasp difficult topics.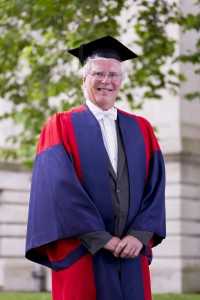 Dr Nigel Pollard was awarded an Impact Award in 2015 for his research on saving ancient sites in conflict-torn Syria from damage and destruction. His research has enabled him to contribute to 'no-strike' lists of cultural sites, which have been disseminated to US and allied armed forces striking Islamic States targets in the region.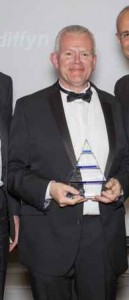 Our Department also has two Higher Education Academy (HEA) Fellows, which demonstrates teaching excellence: Dr Jo Berry and Dr Evelien Bracke. Three Department staff (Dr Erica Bexley, Dr Ken Griffin, and Dr Heather Hunter-Crawley) are working on their PostGraduate Certificate of Teaching in Higher Education, which will lead to Fellowship of the HEA (www.heacademy.ac.uk/).
What feedback can I expect on my assessments?
All feedback is given within three weeks of submission, be it a piece of coursework or an exam. The purpose of the feedback is so you can take it as constructive criticism in order to hone your skill. It is to be used as more of a 'feed-forward' to improve your future pieces of work. You will always be encouraged to inquire how to further yourself and your academia, all questions are welcome and your tutors will be more than willing to help in any way they can.
How can I get to know students on the same course?
Among your peers/fellow students you can enjoy the more social aspects of the University through the Society of Ancient Studies. The society meets on a fortnightly basis to keep students informed with their plans. For more information and to get an idea of what the SAS are about follow the link below.
http://www.swansea-union.co.uk/mysociety/ancientstudies/
How will Swansea further my career prospects?
Your experience at University doesn't just have to be going to the lectures, our Department offers a range of opportunities for those who are looking to gain valuable experience and boost their CV while still studying at University as we appreciate that essays and exams alone are not enough.
As a department we offer a variety of work placements and volunteering opportunities, for example we give all students an opportunity to work in the Egypt Centre at the University, this can be done through a volunteering programme (3-17 hours per month) or as a work placement, which is a shorter intensive program designed to give those interested a practical idea what it is like to work within a museum. The department also hold a Week of Work (WoW) volunteering experience to students which serves as an intro into subject-specific administrative work within the University, the WoWs are usually held in the January period and during the summer months
We also offer the students a chance to gain editorial experience by working for the Academy Student Research Journal. In addition to this students who have written exceptional pieces of coursework are able to submit their work to the Academy and have it published. Furthermore we also provide the students a chance to do 'Teaching: Literacy through Classics', this gives the students the opportunity to gain valuable teaching experience in local primary schools, this can be done as part of a module or as an extra-curricular volunteering program.
Through SPIN (Swansea Paid Internship Network) we connect our students to a wide variety of employers for 4-week graduate level placements. Students are paid at minimum wage for a 21 year-old and generally work during the summer vacation period (but sometimes part-time during term).
The SEA (Swansea Employability Award) is available to all students: the award is formally recognised by the HEAR (Higher Education Achievement Report) and will help those who graduate have a competitive edge.
For more information on SEA and job listings follow the links below.
http://www.swansea.ac.uk/artsandhumanities/hc/careersinformation/
https://myuni.swan.ac.uk/employability/swansea-employability-award-overview/
https://www.facebook.com/groups/539394946179611/
If you wish to discover more about alternative post-graduation opportunities then follow the link below to a blog from a past student.
https://historyclassics.wordpress.com/2016/02/29/a-classics-student-teaching-english-abroad/
What teaching projects are currently ongoing?
During the last five years, the department as well as the Egypt Centre have made efforts to disseminate activities: the following summary provides an overview, focusing on outputs which specifically focus on our efforts to help students engage with more diverse skills.
We also include students' testimonies which document the collaborative nature of these projects, and a few examples of material students created for public consumption (museum blog, teaching materials) as part of these activities.
In our first example we have Classics, Ancient History & Egyptology at Swansea presented as a case study for 'non-traditional' assessment in classics modules (case study 1) in Susan Deacy's HEA report on Embedding equality and diversity in the curriculum: a classics practitioner's guide (2015).
https://www.heacademy.ac.uk/sites/default/files/resources/EEDC%20Classics%20Online.pdf
In addition there is an employability opportunities page in History & Classics on the University website.
http://www.swansea.ac.uk/artsandhumanities/hc/careersinformation/
We also offer modules that contain student-created content as part of the assessment with examples below:
CLE 214 Introduction to Egyptian Archaeology – Object lifecycle documentation
http://www.egypt.swansea.ac.uk/index.php/adult-education/551-undergraduate-object-lifecycle-project
CLH294  Pompeii and the Cities of Vesuvius – Pompeii websites
https://v3.pebblepad.co.uk/v3portfolio/swansea/Asset/View/j5btWMp8fjxw8pynp6RmRR5mtc;https://v3.pebblepad.co.uk/v3portfolio/swansea/Asset/View/j5btWMjdM7ccm7tywxmwr38csM
Other modules show examples of non-traditional activities  focusing on developing new skills. Innovative teaching activities are regularly shared as good practice with the Swansea Academy of Learning and Teaching (SALT). The following two links are examples available on the SALT website.
Studying an ancient object, understanding different approaches, disseminating finding, evaluating colleagues' work – http://bit.ly/296cTCe.
Deciding on exam questions by means of a debate and a democratic vote – http://bit.ly/29b4DDG.
Finally, we offer Literacy through Latin, a scheme which enables students to plan and teach at lessons local schools. Below are links to the website as well as reports on the project.
As well as modules we also have Extracurricular projects. A few of which are listed below:
Week of Work Placements where students work in an academic environment, usually over summer, but sometimes part-time during term. The links below leads to various forms of feedback by students about their work placement.
https://historyclassics.wordpress.com//?s=Week+of+Work&search=Go
https://projects.swan.ac.uk/ancient-world/?p=307
Egypt Centre blog post by a former student discussing why volunteering in a museum (specifically the Egypt Centre) can lead to a career in museum work.
http://egyptcentre.blogspot.co.uk/2012/06/want-to-get-into-museums-volunteer-one.html
Video of a student talking about volunteering in the Egypt centre and benefits for employability:
https://www.youtube.com/watch?v=QCmn3uDWK-E&feature=youtu.be
Student blog post about a work experience placement in the Egypt Centre:
http://egyptcentre.blogspot.co.uk/2016/06/guest-blog-swansea-university-heritage.html
We also have a  student journal, Gorffennol, which will be continued as Academy. Below are the links for Gorffennol and Academy as well as a blog post by Dr Bracke about setting up Gorffennol
Gorffennol – http://gorffennol.swansea.ac.uk/ – note editors' comments on the front page, commenting on the process of creating the journal.
Academy – https://projects.swan.ac.uk/ancient-world/?page_id=8
Blog post – https://cucdeducation.wordpress.com/2015/11/08/gorffenol-a-student-research-journal/
What do our past students say about us?
'The project has been an extremely positive experience for me in several ways. Not only has it increased my understanding of the language and the methods behind the learning  process from a teacher's point of view, but it has shown me how to transmit my knowledge of the subject to others. The experience has solidified my ambition to become a teacher.' – MA student on the teaching project
'I was given the fantastic opportunity to do research at the British Museum for my dissertation. As a result of this research, I was offered two internships at the museum. I have no doubt that I am well equipped to find a position in this field because of the excellent education and opportunities made available to me through the MA programme.' – MA student on skills development
Being part of the Literacy through Latin project has been an amazing experience. It's so rewarding to know that you are helping pupils to improve their skills and knowledge. It has taught me so much about myself and my own abilities too. – Vicci Stokes on the Literacy through Latin project
"I chose Swansea University because of the variety of courses on offer in Classics, Ancient History and Egyptology. I held several positions of responsibility in the Society of Ancient Studies which was amazing; and I organised social events such as visits to sites such as Hadrian's Wall, the British Museum, Caerleon, and Rome. I also had the opportunity to work on the Church Hill archaeological excavation (a suspected Roman villa) and the excavation at Oystermouth Castle organised jointly by the Glamorgan-Gwent Archaeological Trust. I thoroughly enjoyed my three years at Swansea." – Shaun Mudd on studying Ancient History at Swansea
"Since studying Classical Civilisation and Latin at Swansea University I am now an Editorial and Production Assistant for a magazine company. The role involves a lot of reading, writing and editing. My degree helps me with this role as it gave me a good understanding of grammar and the ability to read and interpret a wide range of articles. The teaching at Swansea is fantastic and I still receive ongoing support from my old lecturers. The confidence I gained during my time at Swansea University has been crucial for me to travel and find a job a truly enjoy. – Isabel Crouch on studying Classical Civilisation and Latin at Swansea
"I came to Swansea University to undertake a degree in Ancient History and Egyptology. Following this I completed my Masters in Ancient Egyptian Culture and I am now studying a PhD in Egyptology. These degrees have been invaluable to fulfilling my lifelong dream of becoming an Egyptologist and will serve me well in finding a job within the field once I finally complete my studies." – Ken Griffin on studying Egyptology at Swansea
Why should I choose Swansea?
Swansea provides many unique opportunities for its students. For example, through the university students are able to take place in the Literacy through Latin project. Work placements through this project involve teaching primary school ages children Latin thereby gaining invaluable teaching experience as volunteers. Students are also able to gain teaching experience by leading workshops for the South West Wales Reaching Wider Partnership. Classics students can teach beginners Latin or Greek to members of the local community during the summer while Egyptology students can teach beginners Hieroglyphs to members of the local community during the summer. Egyptology students can also take the Egyptian Collection Practicum module, a four-week session providing practical experience for students on site. Students are actively involved in voluntary archaeological digs nationally and internationally and are given the opportunity to study for semester abroad in Hong Kong or the USA. Swansea University also has it very own Egypt Centre, a unique resource which houses some 3000 archaeological objects, the largest collection of Egyptian material culture in Wales providing a unique opportunity to our students right on their doorstep. Egyptology students have the option of studying a Dissertation or a Museum project at the University's Egypt Centre.